Thursday, January 10, 2013
Sunday, June 24, 2012
Friday, June 15, 2012
Friday, June 1, 2012
Today at work
a kid came up to me and said, "You look like Loki!"

I smiled, and said, "I should hope I do," raised my chin and smirked as best I could.

When his bus drove off, he opened the window and called out to me, "BYE, LOKI!"

I really hope this kid goes home and tells every one about how Loki works at the Zoo.
Wednesday, May 16, 2012
Friday, May 11, 2012
Friday, April 13, 2012
as long as you make trans* characters that are well researched and who aren't one-dimensional 'everything revolves about them being trans and that's all there is to it' then i don't really care much about it. make it realistic, give them a personality outside their trans-ness, and do whatever you enjoy. i also dislike the implication that 'this character can't be trans or can't have gender issues because they are ________'. anyone can have gender issues, anyone can be trans*. 

let's also stay away from the thing i've seen more than anything else and that's trans* characters being "cured" of their trans issues by Getting A Good Dicking. that shit's obnoxious and untrue.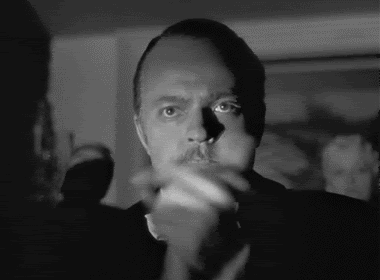 Sunday, February 19, 2012
Saturday, February 4, 2012
Overlai helps with film homework.
Mimblex:

in which I write extensive character bios for Alien

Mimblex:

"Ash – is a god damned robot."

Mimblex:

the end.

-'/ Archer:

The Xenomorph - Dead sexy, he is as deadly as he is lonely. Unfortunately, most of his attempts to copulate are met with hostility by the ship's crew, his only companions
Thursday, January 19, 2012
IN WHICH I GET DRUNK AND ASK LAI TO PROOFREAD FOR ME.
-'/ A Cold-Hearted Snake:

but then suddenly - redundant, - But suddenly disappeared

-'/ A Cold-Hearted Snake:

I don't think the first one was a sentence before I corrected it anyway...

Mimblex:

yes it is

Mimblex:

it's as much a sentence as "It was a cat." is

Mimblex:

(which is)

-'/ A Cold-Hearted Snake:

so like a kindergarden sentence

Mimblex:

subject and predicate FUCKER

Mimblex:

OH NOOOO! THE FIGHT'S OUT!

Mimblex:

IMMA BOUT TO PUNCH YO

Mimblex:

LIGHTS OUT

Mimblex:

GET THE FUCK BACK

Mimblex:

GUARD YA GRILL

Mimblex:

THERE'S SOMETHIN WRONG, WE CANT STAND STILL

-'/ A Cold-Hearted Snake:

I can hear you tabbing between the lyrics...
Tuesday, January 17, 2012
Wednesday, January 4, 2012
Mr. Robot Joe:

if you wer a super hero what would your power be

-'/ Ace:

having a giant ass